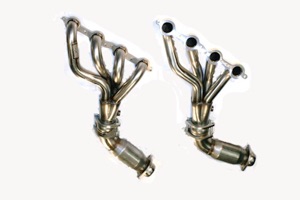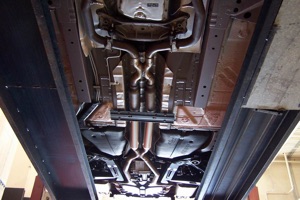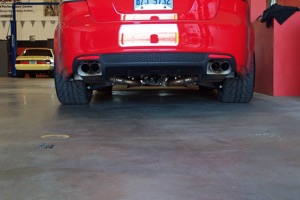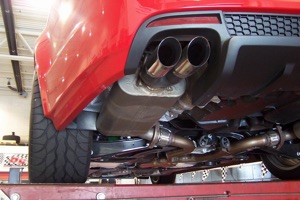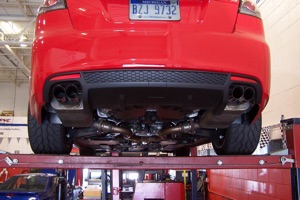 Once a VaraRam Air-Box and accompanying tuning is preformed on a typical G8… We feel the next logical step is a complete exhaust starting with Kooks headers and cat's, leading into our own home brewed cat-back system, that consist of a totally custom install.
We use FlowMaster Delta-50 mufflers (3-chambers), and a very unique "double X pipe" with two or four resonators — Because of the nature of the G8 being a performance sedan, and because the mufflers are all the way at the back of the car.
In order to achieve the sound we felt was the best giving the type of car, we went the extra mile to try a couple of different things till we came up with a sound and tone that fit this cars profile — not to loud at all, but not to quite ether, and absolutely no frap or rasp in the sound under any throttle conditions.
All combined this exhaust combo can be worth additional 20+ RWHP.
Call our shop for more information and pricing!