14 inch Baer Brakes kit for Mercury Marauder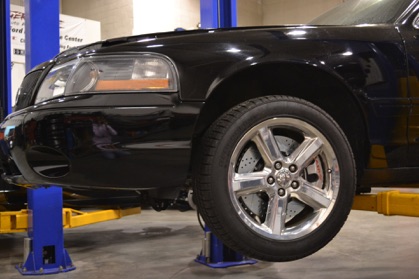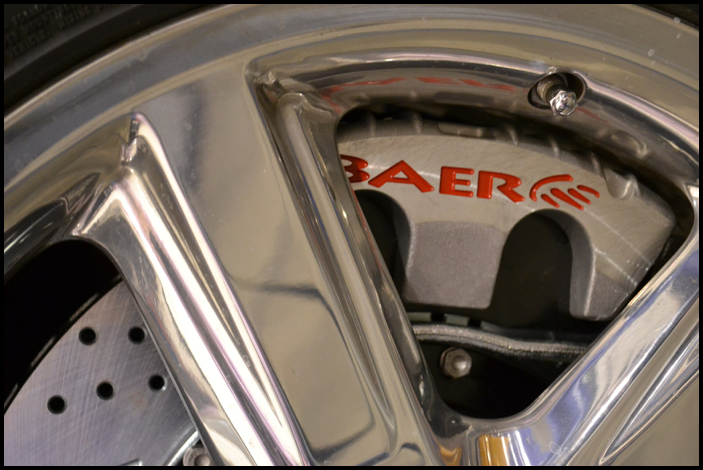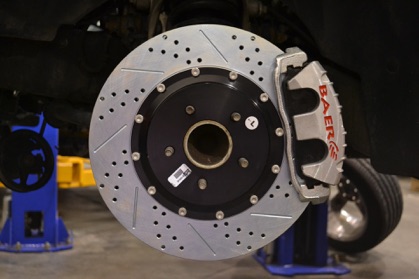 Baer brake systems offers a nicely done 14 inch front brake upgrade for the 2003-04 Mercury Marauders. This impressive looking brake kit is for the most part a direct bolt-on that we can install in about 3 hours. It takes a stock Marauder from a 12" front rotor to a 14" rotor with accompanying twin piston calipers.
All of this fits neatly behind the stock 18 inch Marauder wheel.
This big front brake upgrade gives Marauders a very welcome, and tremendously better feeling stopping power. It's also much more responsive  and gives you a positive and more linear feeling too.
Cost is 1300.00 + s/h.  Our install time is about 3 hours labor (3 x $95). Total package cost is about $1700. Please call our shop for more information!