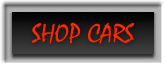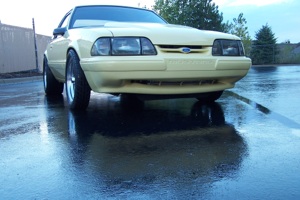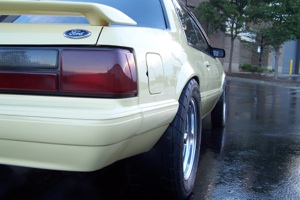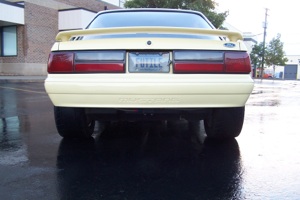 Throughout the late 90s our Fox Body shop car was used for road racing too!
Purchased new by my wife in 1988, this is the FOX body Mustang that pretty much started it all for my entry into the late model EFi mustang craze that brought us to where me and my shop are today.
This car has seen quite a bit since it was purchased new. The one thing that I've tried my hardest to maintain above all was; that it always remained a street car! With normal street appearances and good street-ability no matter what the power level was on the car. It's gone through a lot. Ranging from originally just bolt-ons, to 5-speed manual trans conversion, then back to an AOD-E, 351w conversion, Vortech blowers, and its most current combo consisting of a 421cu. in. stroker with an 88mm single turbo. It is now producing over 1000hp at the flywheel and has run it's best time of 8.70 @ 165mph.