2011 5.0L Advanced NA Package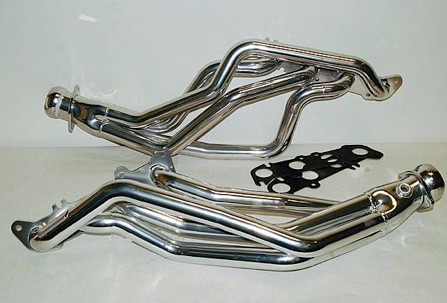 2011+ 5.0L Advanced Naturally Aspirated Package
Alternative Auto is taking the 2011+ 5.0L cars to what most would consider a final level for just bolt-ons. — And by that we mean long tube headers, a Hi-Flo X-pipe with cat's, mufflers, and an axle ratio swap.  
These cars come with such great levels of HP and TQ from the factory, that once an AirBox and tune is installed, and ultimately some long tubes – aside from digging deeper into the motor or adding a power adder, this is about it for bolt-ons for the time being.
BBK offers a great long tube & X-pipe that fits nicely on the 5.0L. When used with our in house tuning and C&L air intake, we've seen as much as 415+ RWHP out of these cars with manual trans applications.
On the manual trans cars we're leaning toward 4.10 gears as a step up from stock. Because of the super steep 1st gear on the 6-speed automatics, we recommend not going over a 3.55-3.73s with stock diameter tires.