The kenne bell supercharger for '99 and up 4.L Mustang Gt's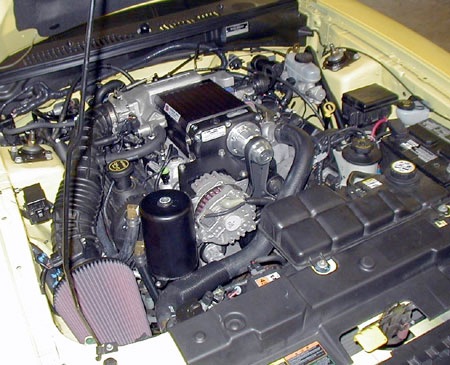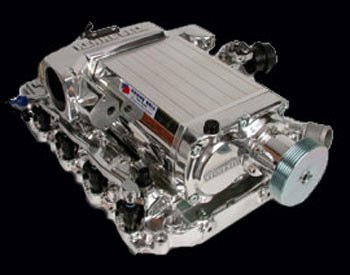 Alternative Auto sells and installs one of the best Twin-Screw options for the '99 through '04 — 4.6L, 2v Mustang GT's (or older as long as is Pi head equipped). We are using the Kenne Bell 2.1L BIG-BORE kit.
Because of locally available 93 octane — we like to set these kits a bit different then most might assume on the '99-'04 or 2-valve "Pi" cylinder head applications. We prefer to set them up with no less than 10 to 11psi of boost, and only install these kits with the optional inter-cooling. We use only 60lbs injectors, and the K.B. 40 amp Boost-a-pump to make the stock in-tank pumps work better, and keeps up with the added HP and TQ.
These 2.1L kits fit under the hood of all applications.
We also don't just slap these kits on – all of our installs come with our in house custom tuning, and are all dyno'd, and custom tweaked before we give it back to the customer. We include completed results and graphs.
Most 2-valve GT's with about 10-11psi of boost, and some supporting exhaust mods will typically produce about 400 to 425+ RWHP on 93 octane.
Call for pricing and installation.