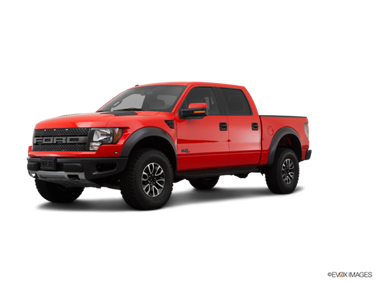 Over the years tuning has been viewed as a black-art by some and taken for granted by others. Alternative Auto has always been at the forefront of tuning Mustangs and in this section we'd like to fully explain our methods and philosophies.
My name is Lidio Iacobelli, owner and operator of Alternative Auto Performance. While we have several excellent mechanics at Alternative Auto, I handle all of the calibration and tuning. Those of you that know me well will understand how difficult it is for me to brag about our tuning, but I'm tired of seeing so much misinformation and so-called experts lead people down the wrong path and needlessly blow up engines. So here's my explanation of how and why we tune the way we do.
Alternative Auto has always been and will continue to be more than just a Wide Open Throttle (WOT) tuning facility. There is so much more to proper tuning than finding the highest HP and torque number at WOT, it should be just one consideration of many. I have always tried to be known as a "Calibration" expert rather than just a "tuner". Up until now, all of the tuning and calibration work I've done has been performed on the street, track and local area dynos for the basic stuff like idle, part throttle, light load, etc., and of course WOT.
Driving cars on the street (if they're streetable) has proven to be one of the ultimate ways to truly sort out the everyday drivability aspects of a modified EFI car. It has taken a lot of time and discipline to find all of the individual factors that affect drivability and be able to return an extensively modified Mustang to stock-like street manners. But it's a feat that we are extremely proud of and do repeatedly, oftentimes even for other performance shops.
In July of 2003 we invested in a DynoJet Chassis dynamometer. The vast majority of our tuning is now performed on this high-quality dyno. It offers excellent repeatability and the freedom to make WOT runs with cars that have too much power to be safely tested on the street.
A WORD ON CHIPS
We've been providing custom chips to our customers for over eight years now. What we refer to as "custom chips" can sometimes be much different than what others are accustomed to. Each car that comes to us for work and/or tuning is treated individually. Each car leaves here with a slightly different tweak even if it has an identical combination to another car we've tuned. In our opinion any "custom chip" based on a phone conversation is nothing more than just an educated guess. And for that reason we do not mail-order our chips and tuning.

In our area we've set the standards for how a Mustang with extensive performance work should and can run in typical driving conditions, not just WOT.

We are very particular about what Mass Air Meters we use, and learned a long time ago that the "bigger is better" philosophy is BS. I've been in the drivability and repair business with EFI Fords for over 15 years and consider myself far pickier than what other shops call a "Picky Customer". The only time an EFI car that I've tuned leaves our shop with a compromised drivability concern is when it was out of my control due to a hardware problem such as an incorrect Mass-Air meter, or the software for that vehicle is not able to support the radical modifications that have exceeded the capabilities of the factory CPU. Some instances when the factory EEC system is simply inadequate can be large cubic-inch engines, huge cams, very large injectors etc. This is when stand alone systems like F.A.S.T. are invaluable. We have extensive experience with the F.A.S.T. system and use it on all of our most serious efforts.

STRIVING FOR BALANCE AND LONGEVITY
Alternative Auto has never been known as heroic full-throttle tuners looking for glory and fame by gaining a little bit of power each time a car is put on the dyno and tested at WOT with a simple tweak or a gimmick. Anyone can increase the timing and lean out the Air/Fuel ratio to find a power gain. Keeping a combination within safe margins, with stock-like drivability and impressive power is what makes Alternative Auto unique. Its no secret in our area and in other Mustang clicks that we are conservative and responsible tuners when it comes to power adder cars. I want to make it clear that we tune to ensure the vehicle will produce reliable power for a long time as opposed to maximum power for a few minutes.

We've proven for over seven years that with proper tuning and octane, today's "weak" piston equipped Mustang short blocks can safely handle large amounts of boost and power! We now have hundreds of late model Mustangs that are supercharger and nitrous equipped with the stock "weak" pistons and short blocks in tact with anywhere from 10,000 to 50,000 miles since the blower and tunes have been performed at our facility.

We have seen many other shops hand customers excuses and dodge the fact that their lack of proper and responsible tuning skills broke a late model Mustang's piston. The piston itself is almost never at fault. We have seen that most of the aggressive, irresponsible tuners that aren't breaking short blocks are either tuning cars that never get raced or abused outside of the few dyno pulls or it's just a show car. If a vehicle is tuned to the edge it will break, plain and simple.

When we tune at WOT we want to be able to pull hard in high gear and be able to stay there with confidence on the highway or the drag strip and know that it wont burn up a piston or head gasket. This type of responsible, conservative tune can cost as much as 30-60 horsepower at the rear wheels on a simple blower combo with 9-12 psi of boost on an average 5.0 or 4.6L! But it also guarantees that the engine will still be making that power long after it has left our shop instead of being back for a new engine after a few days.

We've spent enough time with power adder cars that we know that a simple 8-10psi of boost can not safely pick up 150 HP at the rear wheels. We've been known to actually decrease the RWHP on cars that we felt picked up to much HP from an aggressive tune. Many other tuners keep leaning out A/F ratios and raising timing until the power level is maximized, then simply take the car off the dyno and let it go down the road only to cause an engine failure in as little as a few days.

We prefer to leave lots of room for error in WOT tuning. Room for a big change in weather, octane, fuel pump degradation and wear-and-tear in other areas that could effect WOT reliability. There is no reason to accept idle and drivability problems in a modified vehicle, this isn't acceptable to us and it shouldn't be to you.

A vehicle that leaves Alternative Auto is making a substantial amount of power with a "safety-margin" and retains stock-like drivability. This is just one of the many factors that has helped us gain such a large, loyal following and staying power in an industry that sees dozens of shops open and close every year.