BOLT ON Options for mercury marauder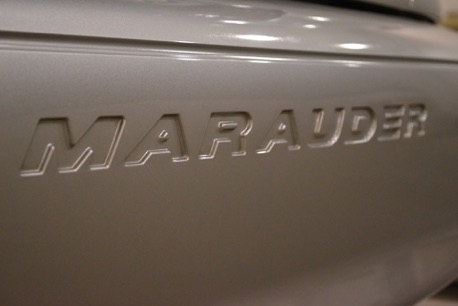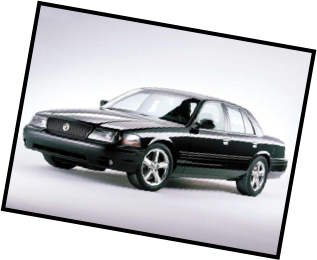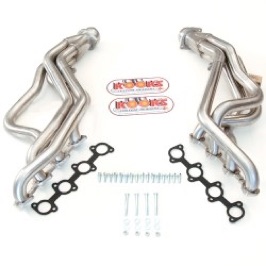 And what we consider to be kind of a final bolt-on for the Marauders is some exhaust system options.
For just a nice improvement in sound, we custom install FlowMaster Delta-40's onto Marauders. These mufflers when installed with an entirely stock exhaust system, plus also retaining the stock tail-tips with their built-in resonators will offer about a 30% increase in loudness. Yet, it still retains a very distinct Marauder tone that is notably different than most other 32v Modular engines such as in the Mustangs.
As much as our everyday custom tune for the Marauders is a great "wake up call" for them, there is always more on the table with bolt-ons.
K & N offers a great looking and fitting AirBox that's adds about 7-10rwhp. These air boxes maintain great fitment and offer cleanable/re-usable filter elements.
One of the most noteworthy improvements you can do to a Marauder that is still technically a "Bolt-On" is the very popular 4.10 rear axle ratio upgrade. Because of the Marauder's over all curb weight, and taller overall rear tire diameter — the 4.10's are very at home on these cars. These bigger gears when combined with our in house custom tuning for the MM's offer a very significant improvement under all driving conditions whether your just normal city driving, 0 to 60, or ¼ mile racing. Even the  Marauders over all top speed isn't hindered by the 4.10s.
All of our 4.10 installs on Marauders requires our in house custom tune to accompany the bigger rear gears. Our tune corrects speedometer readings and many other transmission shift related changes. Plus the usual other changes and improvements with fuel, spark, and etc.
We also offer and install Kooks Long tube stainless headers, and matching cat'd X-pipe onto Marauder applications too. We found that the Kooks offer great over all fitment and can be worth as much as 20 to 30+ RWHP when combined with they're cat'd X-pipe and our custom tuning service. It also recommend that a 4.10 gear is already installed before, or in addition to the complete exhaust when getting into the headers with a 2.5in X-pipe. The reason for this is even though the headers increase over HP, there is some trade off and loss in very low RPM torque. This is more than remedied by the 4.10s and tuning.
Call for pricing and more information!